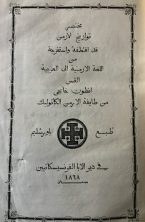 KHANJI, ANTOINE (Editor).
8vo. 355 pp., [4, contents, 1, errata], Arabic lithographed text within borders, decorated half-title page, modern hard back binding, copy…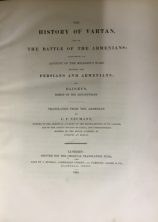 Saint Eghishe Vardapet / Elisaeus Bishop of Amadunians./ Translated By C. F. Neuman.
4to. xxiv, 111 pp. subscribers leaf for the Athenaeum bound before title, contemporary morocco backed buckram, gilt, rubbed with some…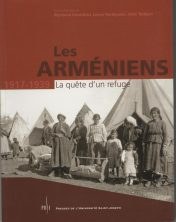 Kevorkian, Raymond/ Levon Nordiguian / Vahe Tachjian.
4to. 319 pp., [1], numerous b/w plates, maps, tables, pictorial folded paperback, index, As New, Presse De L'Universite Saint Joseph,…