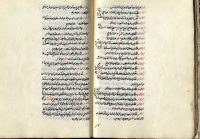 Arabic Manuscript / Jalal al-Din al-Suyuti.
8vo. [211 pages], 23 lines per page, wide margins, headings, keywords and first word to the line in red, modern…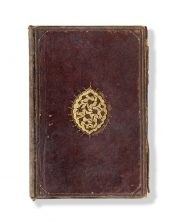 ARABIC MANUSCRIPT: MUHYI AL-DIN MUHAMMAD BIN AL-KHATIB AL-AMASI, BETTER KNOWN AS AL-KHATIB QASIM (MUHYIDDIN MEHMED HATIBZADE).
8vo. Arabic manuscript on polished paper, 81 leaves, 13 lines to the page written in clear ta'liq script in black…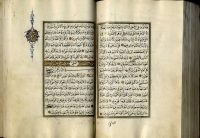 Qur'an. Arabic Manuscript.
8vo. An Ottoman Qur'an, illuminated manuscript on paper, inscribed in Syria by Suleiman Kayyali authenticating that it is hand written,…