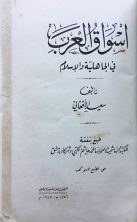 8vo. 465 pp., 2 folding maps, 1 folding table, few ink annotations in margins, index, modern hard back binding, occasional…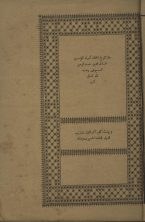 AS-SUYUTI, Jalal al-Din & Al-Hassan b. 'ABDALLAH.
4to. [2, contents], 216 pp., Arabic lithographic text within borders, the second text of Ibn 'Abdallah is printed on margin,… Muller, Andreas / Abu Sulaiman Da'ud ibn Abi'l-Faẓi Muhammad, Banakati.
8vo. [6], 56 pp., / 72 pp., / 63 pp., + 18 pp., [38], / 47 pp., / 71 pp.,…