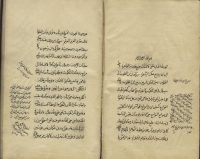 AL-AMILI, Baha'al-Din Muhammad ibn Husayn (1547-1621).
12mo. Arabic manuscript on paper, 75 leaves, 14 lines per page, text written in naskh script in black ink, with…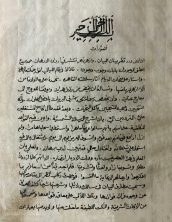 ARABIC MANUSCRIPT/ NAJM AL-DIN AL-QAZWINI AL-KHATIBI.
Small 4to. [220], Arabic text neatly hand written, 18 lines to the page, tables, some key words written in red,…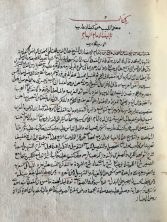 ARABIC MANUSCRIPT: AL-'ANSARI, ABDALLAH B. YUSUF IBN HISHAM.
4to. approximately 450 pp., neatly hand written Arabic text, 23 lines to the page, many words and headings written or…